Invisalign – Dayville, CT
Take Back Your Freedom with Removable Trays!
When you have traditional metal braces, you're forced to accommodate your newly fixed oral appliance and make changes to your oral care routine and diet. However, if you have a more mild orthodontic issue to resolve, Invisalign's clear aligner series is perfect for those looking for a bit more freedom throughout the day. Invisalign has helped millions of patients straighten their smile, so don't wait to call Simply Orthodontics for your first consultation!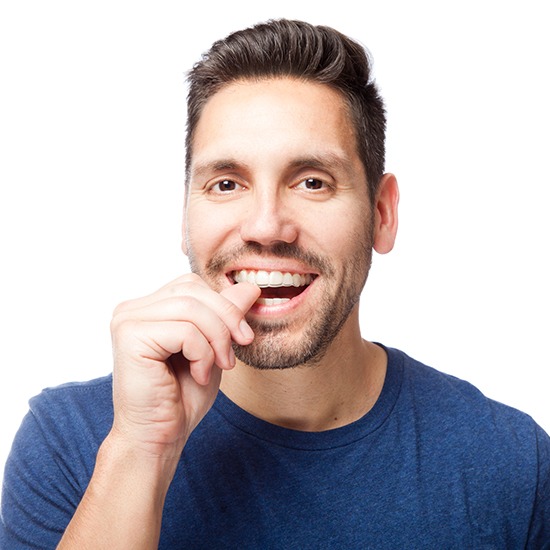 How Does Invisalign Treatment Work?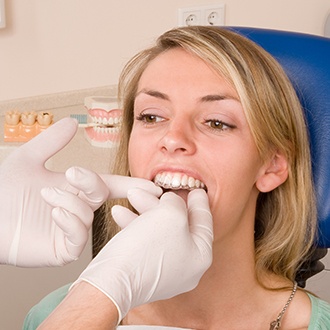 Shifting teeth with Invisalign requires patients to wear a series of trays over the course of several months. Each pair represents a specific step of your treatment and is worn for at least 22 hours per day, allowing your teeth to slowly and gently shift into new positions. You'll need to wear a retainer after you complete your series, which prevents any potential relapses from occurring. This will also keep your teeth straight for many years to come. Since the entire series is made from the start, you also won't have to visit the office as often for checkups.
What is the Treatment Like Daily?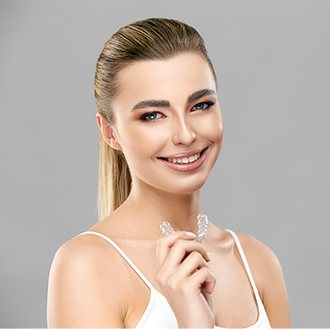 It's very important that you wear the aligners for a specific period of time each day. While the absolute minimum is 20 hours per day, it's better to wear them for at least 22 hours daily as this will help maximize your results. Wearing them is what allows the teeth to shift on schedule and reach a straighter position. All aligners are removable, which means you can eat the same foods you've always enjoyed and you don't have to adjust your brushing or flossing, which is not the case for fixed orthodontics like braces. However, you will need to keep the aligners clean so they remain transparent and keep them in their protective case when not in use.
Am I the Right Candidate for Invisalign?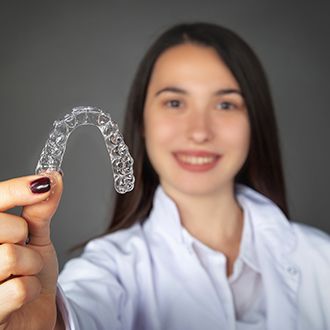 Invisalign treatment may not be the best treatment for you if you have a very severe case of misalignment or a badly uneven bite. Furthermore, if you have back teeth that are crooked, they will not get the same results as what you'd find with traditional braces. Lastly, you should only consider Invisalign if your permanent teeth are erupted, which is why children are often not able to receive clear aligners. It can be used for teenagers since their teeth are not still growing and developing. If you find it difficult to wear the aligners daily and cannot wear them for the required amount of time, a fixed option may be more appropriate.