Reasons to See an Orthodontist – Dayville, CT
Identifying the Signs That Point to Professional Treatment
Identifying specific problems that relate to common orthodontic issues isn't always easy. What might look completely normal to you may actually be a sign of a more serious problem. At Simply Orthodontics, our team in Dayville is always ready and willing to help you and your loved ones take the next step toward improving the look, health, and alignment of your smile. This is why Dr. Carla Hamilton and Dr. Sam Alkhoury are trusted professionals who can easily spot signs of overcrowding, gaps between teeth, and various bite alignment issues, all of which can lead to safe and effective orthodontic treatment.
If you're unsure if a problem exists and you want to speak with a professional orthodontist in Dayville, make sure to contact our office. We'll work to schedule an appointment for you and ensure you get the answers you need to make the right decision about your dental health. In the meantime, feel free to review the following information that is designed to help you identify various signs that often warrant a trip to see your orthodontist: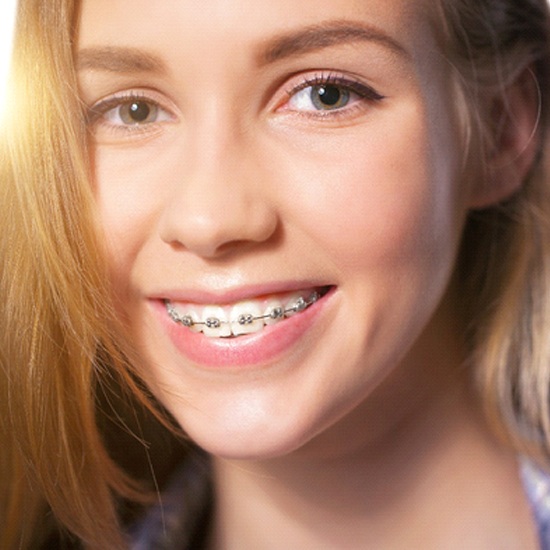 Overcrowding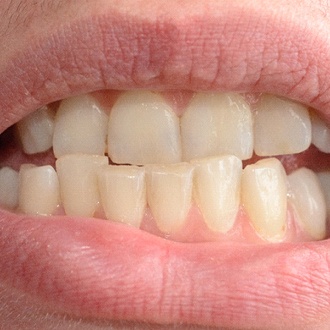 Should your teeth appear to sit too close together or overlap, you have what is referred to as crowded teeth. This can be detrimental to the health of your teeth and gums because of the difficulties you may face when brushing or flossing. This inability to maintain optimal oral hygiene can result in tooth decay, cavities, and gum disease. With the help of an orthodontist in Dayville, we can fit you with braces that will shift your teeth in the right direction and provide ample space to ensure improved oral health and appearance.
Gapped Teeth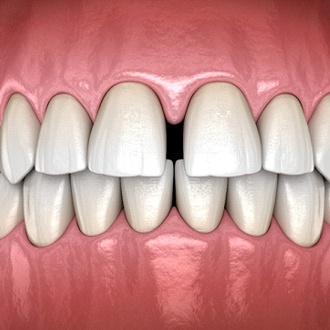 Creating many of the same problems as crowded teeth, if you have gapped teeth, you can experience many of the most common dental issues such as decay, gum disease, and cavities. Food particles and bad bacteria can easily become trapped in these spaces, and it is likely you will spend more time shying away from social situations because of your lack of self-esteem. With braces, however, we can bring your teeth closer together, eliminating unnecessary space, and creating a healthier, more beautiful aesthetic.
Overbite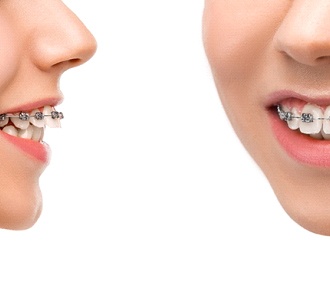 Are your top teeth extending out further than your bottom row of teeth? If so, you have what is referred to as an overbite. This common bite alignment issue can leave you with worn-down tooth enamel each time you try to close your mouth. This can lead to increased thinning and more timely and costly treatments to fix later on. By choosing to see an orthodontist in Dayville, we can equip you with braces that will adjust your teeth and move your bite in a way that will encourage proper alignment and reduce the speed at which your enamel will wear down over time.
Underbite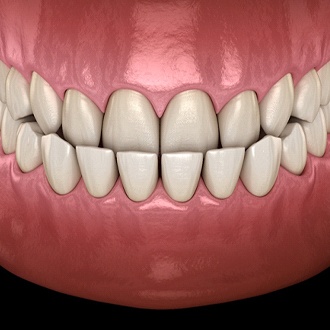 When your lower teeth stick out further than your top teeth, this is known as an underbite. Similarly affecting your tooth enamel like an overbite, you will notice significant wear and tear as well as chronic jaw pain that can lead to temporomandibular joint disorder (TMD). However, with braces, we can apply them in a way that will move and realign your bite so that your teeth will no longer suffer the consequences of an underbite.
Crossbite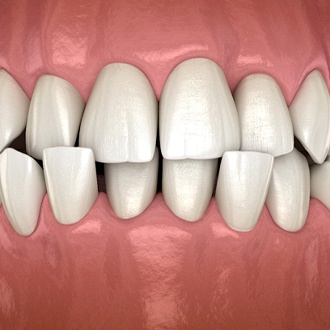 A crossbite is when your top teeth sit behind your bottom teeth, and the effects can have lasting consequences. If left untreated, your tooth enamel will break down, you can develop significant jaw pain, and your jaw will be unable to function correctly over time. Fortunately, with the help of orthodontic appliances, our team at Simply Orthodontics can bring your bite into proper alignment and minimize the effects you're currently experiencing.
Open Bite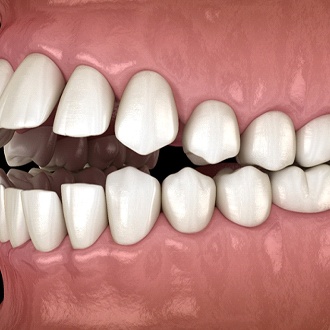 If you sucked your thumb or used a pacifier as a child, you may notice that your back teeth touch, but your front teeth do not when you close your mouth. This is known as an open bite, and it requires professional treatment to fix. Fortunately, in choosing to see a trusted orthodontist, the problem can be quite easy to fix.
Impacted Canines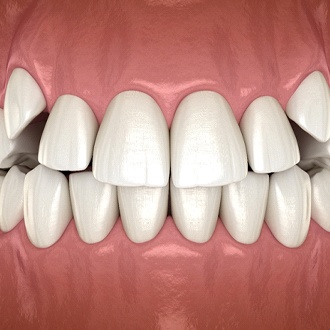 This problem is most typically found in younger children who still have baby teeth. If their canine teeth are impacted or not erupting, it will mean that braces will be required to help pull these teeth down. An orthodontist can examine their smile to determine the best course of action so their adult teeth will effectively push through when necessary.