Orthodontic Services – Dayville, CT
All The Treatments You Need In One Orthodontic Office
The team at Simply Orthodontics Dayville wants to make orthodontics easy and accessible for everyone. If you are a parent who wants to stay ahead of your child's oral development or you need to straighten your teeth and fix your uneven bite, we make it easy to understand how to at Simply Orthodontics Dayville. Just a few of our services include traditional braces, clear/ceramic braces, adult orthodontics, Invisalign®, dentofacial orthopedics, urgent care, and more! Give our orthodontic office a call today and we'll get started on your care with orthodontic services in Dayville, CT.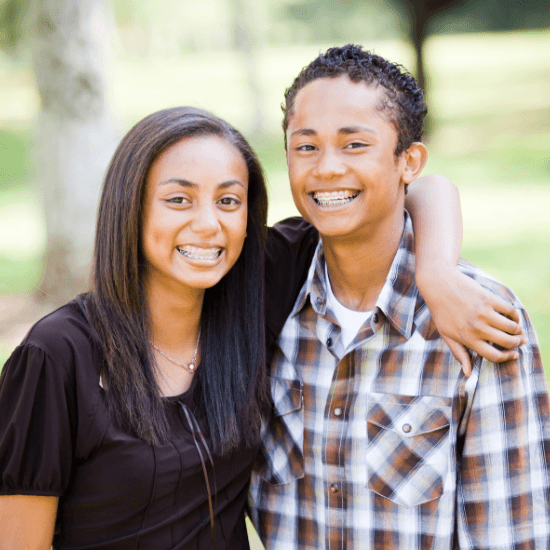 Traditional Braces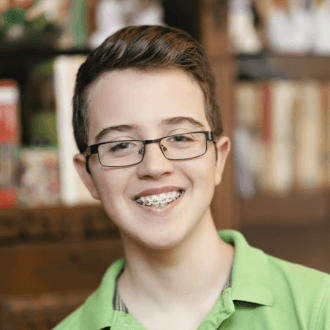 Proven and time-tested to address everything from misaligned bites, to gaps in front teeth, to overcrowding, traditional braces have been a treatment standard for many decades now. This orthodontic service utilizes many metal brackets, all of which are bonded to each tooth individually, including back teeth, which are very important in more severe cases. It's fair to say that traditional braces offer some of the most notable benefits when it comes to long-term results, especially if you have severe complications to address.
Learn About Traditional Braces
Invisalign Clear Aligners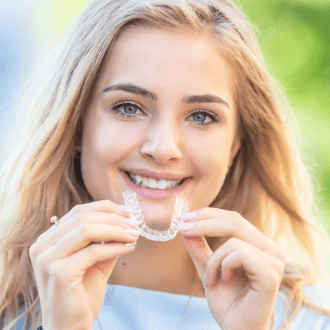 Want to avoid all traditional metal orthodontics? We also offer Invisalign clear aligners if you're someone who cannot stand the idea of wearing traditional braces. With Invisalign, we design a series of clear plastic trays. Each pair is worn for a minimum of 22 hours per day over the next 12 to 18 months depending on your needs. Every two weeks, you'll switch to the next pair in your set until you've worn every pair – it's that simple! Since all trays are removable, you can eat the foods you enjoy and maintain your oral care routine. Invisalign is best suited for patients with mild to moderate levels of misalignment.
Clear/Ceramic Braces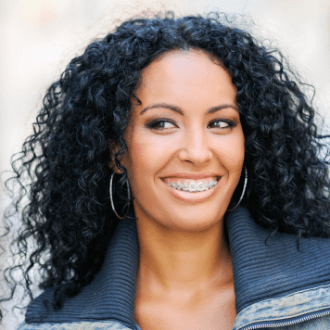 Would you prefer to hide your braces, despite the fact that you have smile concerns that metal braces would resolve? It's possible to make your treatment far less noticeable thanks to ceramic braces and transparent materials. With clear brackets, you can complete your orthodontic treatment while maintaining your confidence! Keep in mind that patients with very complicated or severe misalignment will need to rely on traditional metal braces since they are more flexible. We'll confirm if this is the case during your consultation.
Self-Ligating Braces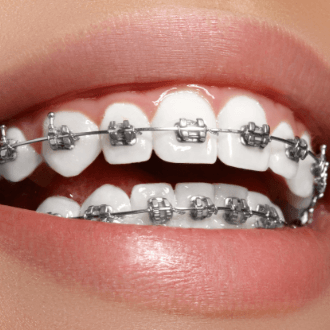 With self-ligating braces, you can hide your orthodontic treatment much more easily. Like traditional braces, self-ligating braces come with brackets that are adhered to individual teeth. However, the main difference is they contain a sliding mechanism that attaches the wires to the brackets. This allows them to move naturally with teeth, ensuring a more comfortable realignment process that requires less time and does not sacrifice your results. On top of improved comfort during tightenings, you can lower your risk of enamel erosion.
Learn About Self-Ligating Braces
Pediatric Orthodontics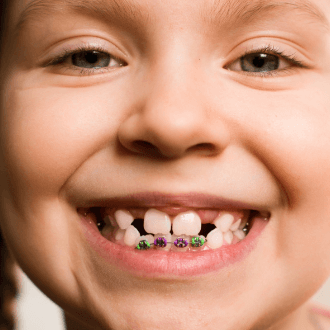 Is your child between six and nine years of age? Between these ages, it's possible that they will need orthodontic treatment to improve the development of their jaw and allow permanent teeth to erupt properly. Furthermore, pediatric orthodontics help develop the symbiotic relationship between their upper and lower jaws. We provide expanders, growth appliances, and partial braces at our orthodontic office. It's worth noting that pediatric orthodontics can only be considered when their baby teeth have fully erupted and started to make room for permanent teeth.
Learn About Pediatric Orthodontics
Adult Orthodontics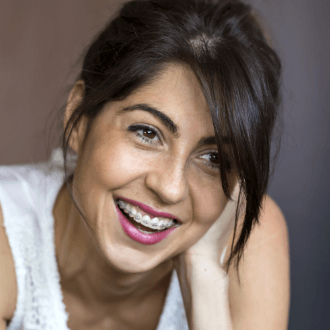 It's surprising to most people when they find out that one in four orthodontic patients is actually an adult! However, it's no surprise to the Simply Orthodontics Dayville team since they treat adults every day. Protecting your oral health at all ages should be a simple process, regardless of the treatment you need. Whether you're considering traditional braces, Invisalign clear aligners, or a different option altogether to address crooked teeth you never got to resolve or relapses from a previous treatment, we're here to help! We'll make sure you have a treatment option that fits your smile goals and lifestyle needs.
Learn About Adult Orthodontics
Orthodontic Appliances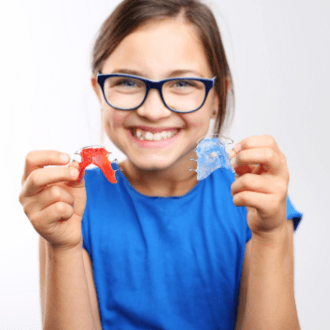 When we talk about orthodontic "appliances," what exactly do we mean? For the most part, it refers to retainers that are worn after the traditional braces come off and have done their job. It can also refer to expanders, which widen the hard palate of the mouth to create room for adult teeth. Additionally, it can refer to fixed retainers, which are often used for front teeth to prevent them from becoming crooked again. Whatever service it is that you need, we'll break down their functions in detail and answer any questions you might have.
Learn About Orthodontic Appliances
Dentofacial Orthopedics
When you need a form of orthodontics that focuses mainly on the alignment of the teeth and the dental arches, specifically the maxilla and the mandible, dentofacial orthopedics is your answer. Orthodontists have the ability to make adjustments to the way facial bones grow, not just change the positions of teeth. For example, if a child has a misaligned jaw, they can largely benefit from a dentofacial orthopedic appliance that prevents complications later in their life. This can be done for a palate/lower jaw expander or headgear.
Learn About Dentofacial Orthopedics
Orthodontic Emergencies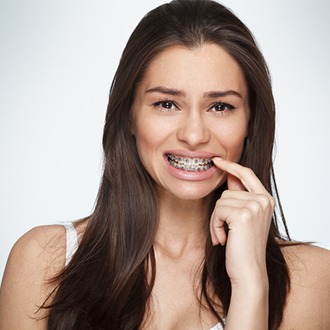 Sometimes life can come at you pretty fast, and the world can seemingly come to a screeching halt when you encounter an orthodontic emergency. But as alarming as these situations might feel, they are actually pretty common and often easily addressed with a little help from your emergency orthodontist! That's why you shouldn't hesitate to contact us right away upon experiencing an issue; we'll provide you with valuable instructions to assist you in the interim before your appointment.