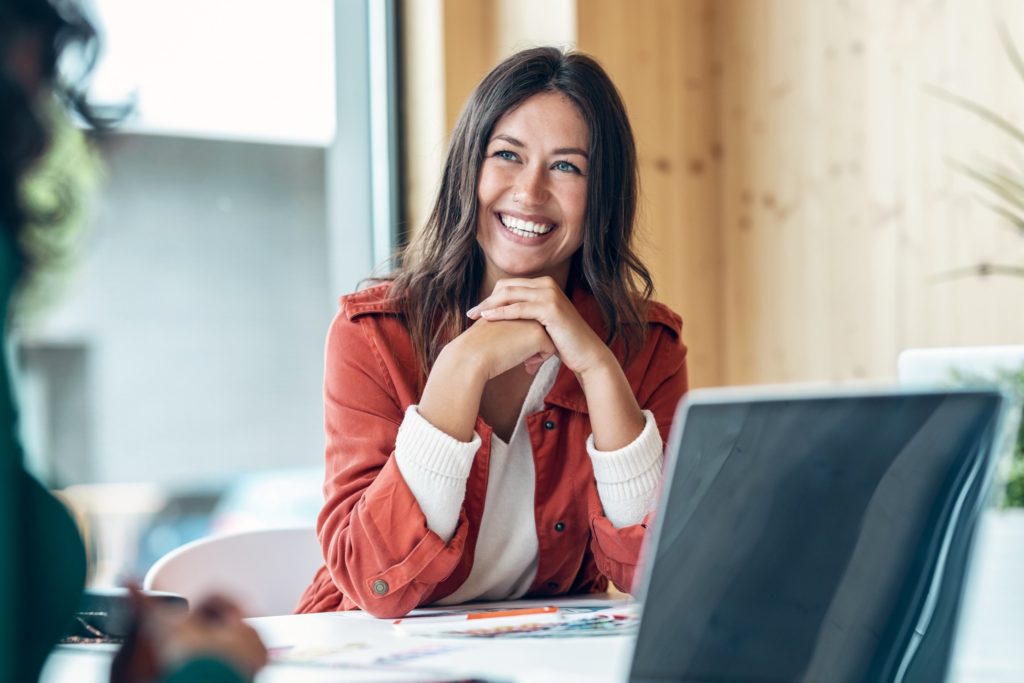 With clear trays, no dietary restrictions, and shorter treatment timelines, Invisalign comes with countless perks that benefit business professionals in virtually every field. There are, however, a few specific occupations where the discreet aligners are especially valuable. To learn what they are, keep reading!
Entrepreneurs
Do you have an idea for a brand that you are passionate about? Do you have a product that you know will be valuable to your ideal client? Then there is a good chance you'll have to do quite a bit of networking to get your business off the ground. Fortunately, a straight smile can help you in this effort. Not only are people who smile often perceived as trustworthy and competent, but the clear aligners won't detract from your first impression, pitch, or follow-up meetings!
Sales Professionals
Sales professionals often focus a lot of their time on familiarizing themselves with their ideal client, their product, and how to make the best first impression. According to Forbes, the best way to accomplish the last one is to be likable. While personality and appearance will naturally play a role, more than 30% of Americans surveyed shared that teeth are the first thing people notice about someone. So, if you're struggling with overcrowded or spaced-out teeth, consider using Invisalign to achieve your smile goals!
Performers
Whether you're stepping on stage or recording a video for your YouTube channel, you naturally want to feel your absolute best in front of an audience. The good news is that Invisalign can do just that! The clear aligners can gently guide your teeth into their properly aligned positions in an average of just 12 to 18 months. Even better, no metal brackets or wires are needed, so you won't have to worry about bringing unwanted attention to your smile in the meantime.
If you have a client-facing role or regularly get in front of an audience, then it's easy to see how Invisalign is a great fit – the aligners are effective and discreet. To find out if you're a candidate, get in touch with your orthodontist to schedule a consultation. Once you do, you'll be a big step closer to your dream smile!
About the Practice
While our team at Simply Orthodontics is proud to offer traditional braces, we also know that many of our patients are looking for a more discreet solution. Fortunately, we provide a wide range of teeth-straightening treatments, including Invisalign! That way, you can achieve a healthier, happier smile without the metal. If you want to learn more about the benefits of Invisalign or you'd like to find out if you're a candidate, don't hesitate to visit our website or call (860) 774-2008.