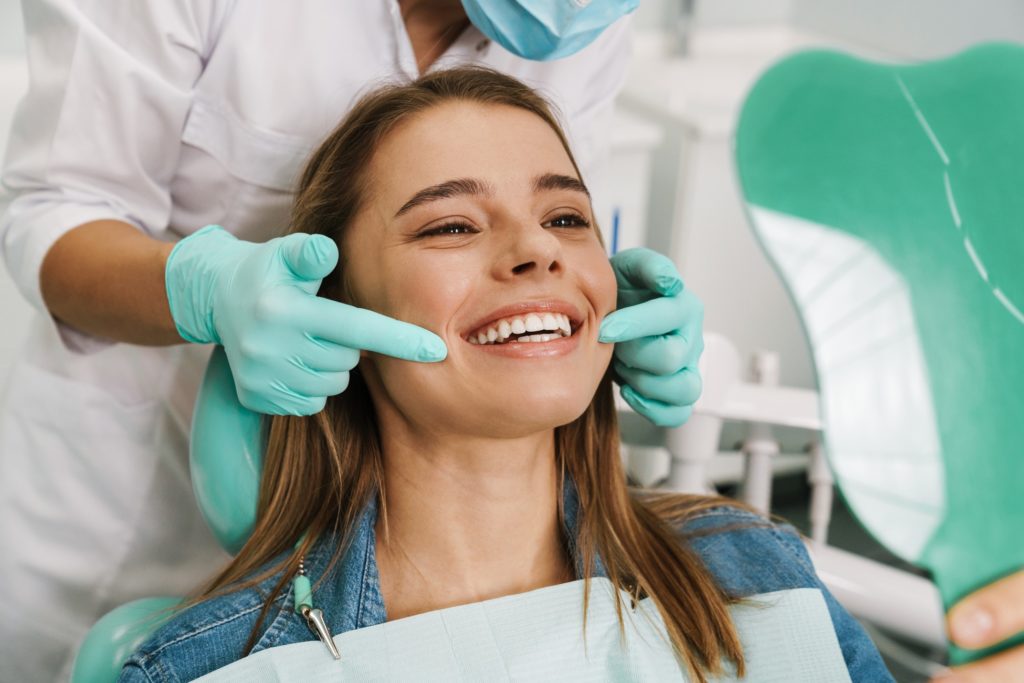 Is your time with braces coming to an end? Congratulations – it's almost time to reveal your new and improved smile! As you approach your final appointment, you might find yourself wondering, "What happens when you're done with braces?" To learn the answer (as well as how to care for your new retainer), keep reading!
First, Does Getting Your Braces Removed Hurt?
Good news: getting your braces removed does not hurt. In fact, your orthodontist has a special tool designed to find the weakest point and painlessly remove each bracket. The entire process can be completed in just a few minutes too!
What Happens After Your Braces Are Removed?
After your braces are removed, a few things will be immediately different. To start, you won't have to worry about the dietary restrictions anymore! You will also be able to brush and floss without navigating around each bracket and wire, which will cut down on the time needed to complete your oral hygiene regimen.
Another thing that will happen after your braces are removed is that your orthodontist will provide you with a custom retainer. This appliance is designed to keep your teeth in their perfectly aligned positions for years to come. For the best results, you should wear it as often as possible. However, a good lifelong best practice is to wear it each night while you sleep. While it may seem small, this habit can go a long way in helping prevent orthodontic relapse!
How to Care for Your Retainer
Since wearing your retainer should be a lifelong best practice, it's crucial that you care for it properly. After all, you won't be motivated to wear a smelly, crusty, or broken one! To keep yours in pristine condition, make sure to:
Use water and a soft-bristled toothbrush to clean each surface twice a day
Place it in its designated storage case when it's not in use
Ask your dentist for a replacement if it breaks or chips
Avoid using harsh chemicals, like bleach, to clean it
Although your time with braces is over, your life with straight teeth has just begun! So, make sure to create a habit of wearing your retainer regularly and cleaning it daily. Of course, if you have any questions along the way, you can always talk to your orthodontist too.
About the Practice
At Simply Orthodontics, we don't just provide our patients in Dayville will gorgeous smiles; we also provide them with the tools to keep their teeth in their perfectly aligned positions! Whether you need a retainer because you just finished orthodontic treatment, because yours broke, or something in between, we can help you get a new one that fits you perfectly. Plus, if you'd like to learn more about how to care for your retainer or want to schedule an appointment with our team, you can get in touch via our website or by phone at (860) 774-2008.